Technology for conferences and meetings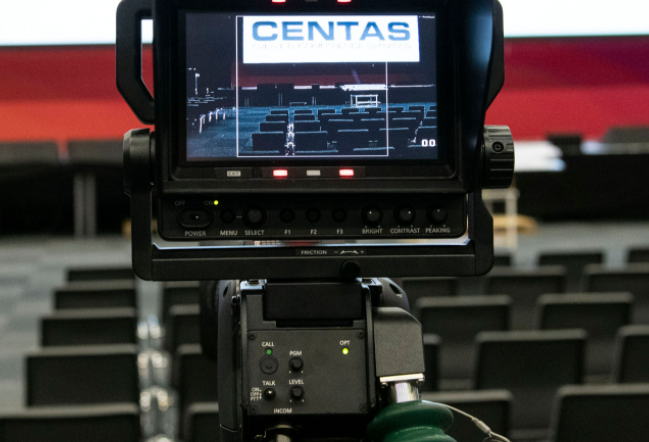 Create memorable meetings and conferences
A meeting or a conference is about creating memorable experiences for your customers and guests. Presenting your message in an effective and engaging way is crucial to making a strong impression. And the greater the experience, the greater the demands on the technology that presents it.
At Centas, we have specialized in creating memorable experiences for more than 40 years. This makes us one of Sweden's most experienced companies within the audio and video rental industry.
We work with everything from educations, conferences and events, to livestreams, mobile studio solutions and hybrid studios. Over the years, we have gained an unbeatable experience of how to best combine and use the technology to achieve the best presentation.
Whether it is a small product demonstration or a large international conference for several thousand participants, we have the technology and knowledge. No job is too small or too big for us. Our head office is located in Stockholm and our field of work covers the whole world.
We are where you need us to be.
Event with 18 meter LED wall

Physical event with 2000 participants

Opening of the National Museum in Sweden

2 pcs 32k Laser projectors
Whatever you are going to produce, Centas is not the only partner who takes care of your technology flawlessly so that you can focus on the task of creating good content. They are also a shoulder to cry on, talented creators and last but not least, the gang that can make your powerpoint presentation as exciting as an action movie at the cinema. We used Centas for an event with 10,000 participants and we couldn't have asked for a better partner.